How To Buy Your First Piece Of Art
Jan 10, 2020
Art can be an intimidating world. It seems that everyone understands what's going on except you, which can make it difficult to buy your first piece of art. It's not that difficult. It's really about educating yourself, setting and sticking to your budget. Educating yourself begins with visiting museums and galleries. Talk to other collectors or art consultants. Start a conversation with other people in the community about art.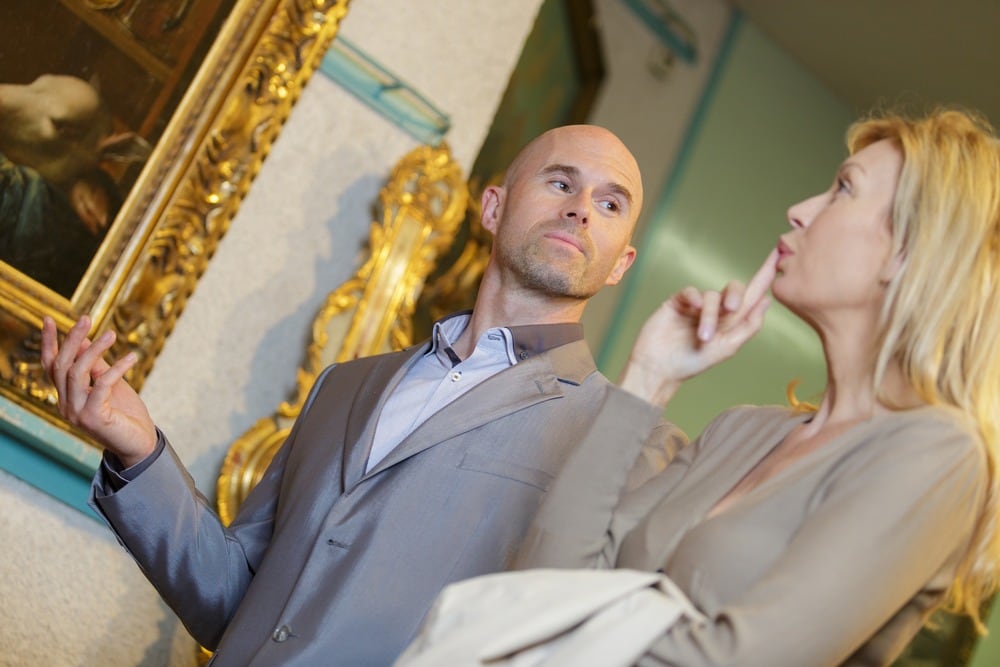 One of the biggest misconceptions is that you need to know what you are looking for when you begin your search for art. But for me, I enjoy the discovery journey more than anything, and am surprised and thrilled when I fall in love with a style or medium that I never would have considered before.
Decide what it is that you like. The main thing is that you have a strong response to the work. And once you've connected with a piece, learn more about the artist and what has inspired the work. This always gives me even further reason to feel a strong connection to it.
Places To Find Art
You can find thousands of artists who are present on social media. Instagram is a great way to keep on top of contemporary and emerging artists from around the world. Personally, I have purchased art as far away as Australia and Malaysia and never left my house. I always recommend seeking out their personal websites or even email or Direct Message them to see if you can purchase originals. There are tons of artists out there that are massively talented but just starting out, so you can get a gorgeous piece of artwork at a really reasonable price.
Estate sales, garage sales, or local flea markets are great places to find art. It's definitely hit-or-miss and essential to go in with an open mind, but I've found some incredible pieces just rummaging around on a random Sunday. While prices are often cheaper at garage sales, estate sales may have a bigger selection of artwork since they tend to be held when people die or are moving, rather than just when people want to get rid of old stuff.
Art Festivals and Fairs are one of my favorite places to shop for art. Local, regional and even international artists often exhibit and sell their work at art fairs in an attempt to become known to new customer bases. You can also meet the artist first hand. "Knowing" an artist always adds that extra layer of connection to any piece. Check out the Art Shows I will be attending this year.
Local schools often use art as a way to raise funds for their school. Not only will you find great art but you're contributing to a great cause as well. I've participated in several shows over the years that were hosted by schools and the quality and atmosphere are intoxicating. Some of my favorite pieces I've purchased at a school show. I already have two shows that I'm participating in on the books this year!
Believe it or not, independent coffee shops often display the work of local artists, especially up-and-comers, and typically the work is for sale. Plus, if you see thee same piece displayed for months, chances are you can negotiate a reduced price by getting directly in touch with the artist.
Once you feel confident and are ready to make your first purchase, it's about setting and sticking to your budget. The reason why you should set a budget is because you could get carried away during an art auction. The energy of the room and the rapid-fire pace of bidding could make you blow your budget.
Tips On Buying Art
Do your research. Open yourself to new things and figure out what type of art you like, and the best way to do this is to see a lot of art. Visit museums and galleries, talk to other collectors and artists; try to familiarize yourself with various periods, mediums and styles.
Set a budget. Be prepared to spend a little more. Also be aware of the hidden costs of owning art: shipping, framing and insurance. If you buy something at auction, there is a buyer's premium that can be hefty.
Visit an auction or two as a "spectator" before you plan on buying your first piece. Understanding the rhythm and flow of an art auction can take time and first auctions can be overwhelming. You could walk away with regret if you do not properly prepare yourself. Here you will also learn about various periods, styles, value and, importantly, what you like.
Talk to other art collectors and art consultants. The art world can be overwhelming at times and speaking to experts is the best way to navigate your way through your first time purchase. You can learn a thing or two about an industry. Galleries feed to museums so this gives you a chance to see up-and-coming artists.
In the art world, you can ask for a discount when purchasing from a gallery. The listed price is not always the sale price. Galleries often give discounts for collectors that have purchased a number of works from them already, or perhaps the gallery is interested in developing a relationship with a new prospect. When purchasing from a gallery, there is never any harm in asking, "Is that your best price?"
Buy what you love. Trust your heart and be confident in your purchase. Always remember it's important to try to see the piece you are considering in person. Things look different in a photograph or jpeg.
Consider young and/or emerging artists, for the best kind of investment. These pieces are cheaper and have a great potential for increasing in value and leading to future gains. Not all art is created equal; decorative pieces or lesser pieces with impressive names can be great, but they are often times more expensive and do not appreciate for a long-term investment.
Keep EVERYTHING -- the receipt, invoice and documentation. Don't throw anything away, as this is what is used to authenticate and value a piece. And you never know what you might have on your hands!
Finding good art, either online or in person, can take time - but the hunt is part of the fun! Savor the process of looking for beautiful pieces, and remember to listen to your heart when buying art so you adorn your walls with pieces that really speak to you. There's always the chance that one or more of your signed pieces may increase in value as well. Either way, the joy of developing an extensive collection over a number of years can't be missed.
Happy collecting!
XOXO,