Find Your Red ⭕️Thread
Nov 10, 2018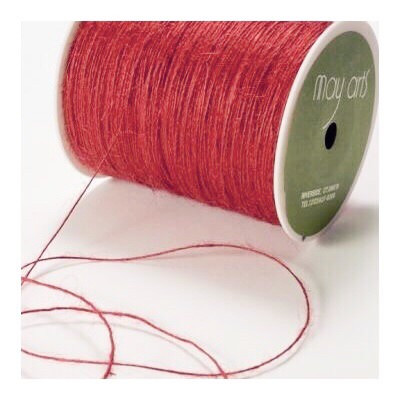 Whether we're trying to create change or simply to feel in control of all the change that is happening around us, there is one step that always has to happen first. We must make it make sense. The Red Thread is the thing that makes things make sense.
This meaning happens before conscious thought, we don't think about how we make meaning, the meaning we create dictates the thought that we think, which dictates how we see the world, and importantly, it dictates the role that we see ourselves playing in it.
The Red Thread is the commonality that unites one concept to another. We are woven together through our lives with the sacred threads of the Devine. They will show up and lead us toward and tie us with and call us into places we never would have imagined, if we watch for the signs and symbols the universe offers up.
The Red Thread is a sign that we are meant to connect with other people who touch our lives. These may be friends, companions, lovers, teachers, clients, etc. This thread that connects us may stretch and bend but it will NEVER break!
So what does this have to do with ART?
For me, the Red Thread is about daring to answer a call, without certainty about the outcome. I have constantly found myself in a state of tension, where my life and discontentment meet in a sensual dance. I have come to a much deeper understanding of connection - in relation to myself and others; in relation to my art and my message; and in connection with one piece of art relating to another piece.
I have felt the nudge to grab hold of the Red Thread and I am so grateful that I have. In a time of uncertainty, it has offered me maps and tools to carve my way through new territory in my life. I have spent most of my adult life in the Corporate world. As I enter into this next season of my journey here on earth, EARLY retirement, I'm following the Red Thread with wonder and excitement.
I challenge you to look for the "pieces" of the Red Thread, not only in your life, but in my art, not just the finished product. Leave room for mystery...let go of the outcome and make space for the unknown to reveal what's possible.
I look forward to the connections I make with you all because YOU have the Red Thread too.
Find it and follow it...
XoXo,